Service companies + FMCG
You want to win more customers, but don't know where potential customers are located? Your top customers have special characteristics? Based on your requirements, DeepIdeas provides you with the potential you need to successfully generate deals. In doing so, we ensure that we deliver data and results in short periods of time so that you can benefit from our data as quickly as possible.
As an upgrade to our standard product, we offer you an interactive tool with our Insights Map that helps you understand where future customers are geographically located. You can vary as you like between state, county and zip code level or filter specifically by e.B Italian restaurants or high-priced bars. At the same time, our tool allows you to identify regions with high restaurant/bar/café density. For integration into your CRM systems or as a checklist for sales, you can also download a list of all potentials in a sales area (including individual multiple selection) at any time. As a result, you will receive the relevant information for each potential together with the master data.
In addition, on request, we offer you an analytical scoring of the potentials to identify the restaurants / bars / cafes that have the most potential for the future distribution of your product.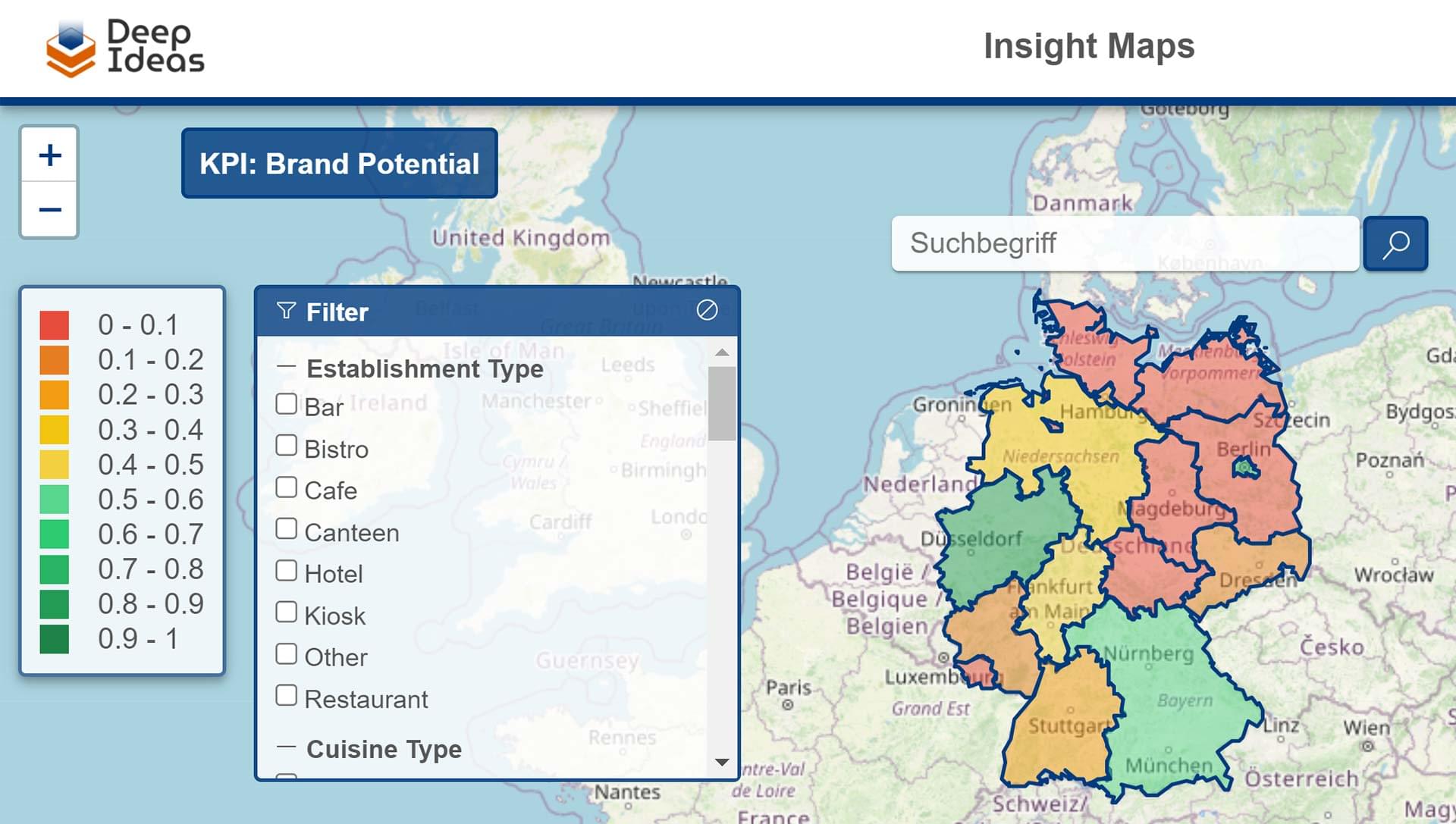 Would you like to know more? Feel free to contact us!