We were founded in April 2021 as a joint venture between Hospitality Digital GmbH and Datalogue GmbH. This merger resulted in a company that bundles digitization and data expertise. A look at the two partners shows their roots in the HoReCa sector with simultaneous cross-industry expertise.
Hospitality Digital GmbH (HD): Founded in 2015, it is a 100% subsidiary of Metro AG and the market leader for digital solutions in the HoReCa sector in 15 European countries. Currently, more than 240,000 restaurateurs already use the products, which range from reservation tools to ordering systems and POS systems.
Datalogue: For more than 10 years, Datalogue has been maximizing the value of data for their customers with its specialization in sales and marketing. Based in Hamburg & locations in Zurich and Amsterdam, Datalogue specializes in the data-driven management of sales & marketing – from the acquisition of new customers as well as the development of existing customers to the reduction of termination rates.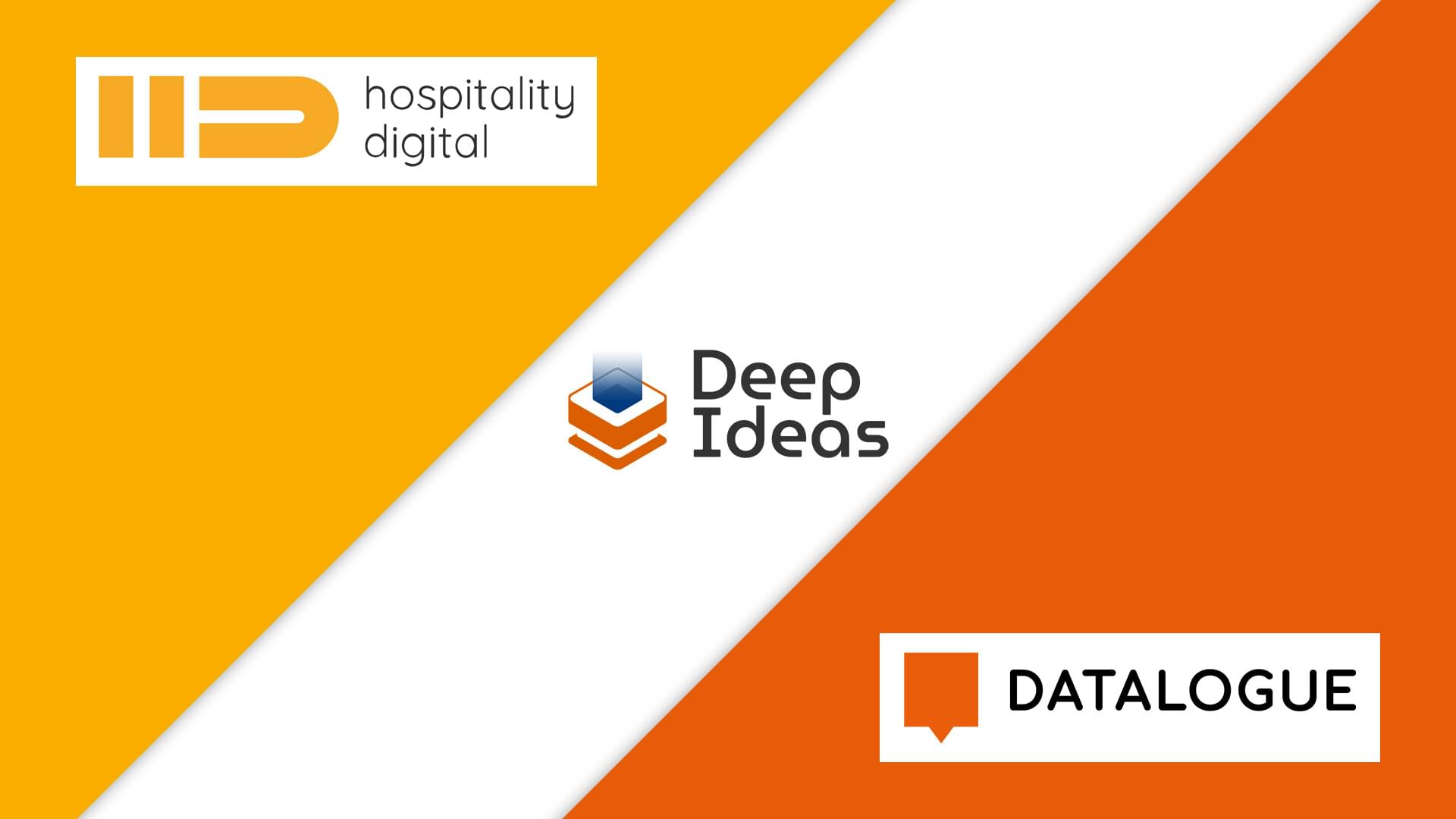 DeepIdeas combines the best of both worlds and creates a business-oriented solution for their success in the B2B sector. Our team combines tech, data science and business expertise to increase your business success through market insight based on a unique database.